Spring is finally here and weather is getting warmer here in Toronto! That also means the spring season of anime is well underway.
This is a new corner where we will be sharing the Anime that we are watching and recommending for the current seasons.
If there are other series you think we should watch, let us know in the comment section!
Here are the 5 anime we are recommending for the spring 2022 season: 
---
Spy x Family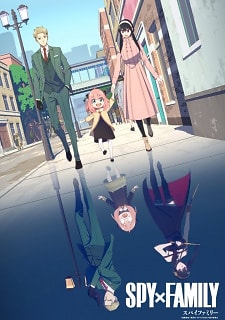 This is probably the most hyped series for this season and it definitely did not disappointed! All episodes are very action packed yet funny, we can't wait to see how Anya will perform in school and she will be Elegant or Not Elegant!
Where to watch: Streamed on Crunchyroll  
---
Kaguya-sama: Love is War - Ultra Romantic (かぐや様は告らせたい-ウルトラロマンティック-)
The best romance comedy is back for the third season! This season seems even more absurd than before with plots and schemes that are out of this world! OP GIRI GIRI feat Suu (GIRI GIRI feat. すぅ) is very catchy and continue to be performed by Masayuki Suzuki as a series tradition. We can't wait to see how the plot in Shuchiin Academy will develop for the rest of the episodes!
Where to watch: Streamed on Crunchyroll  
---
Chiikawa (ちいかわ)
Chiikawa is probably under the radar but we definitely recommend it! This is a cute, funny, and heart warming series with episode that are only 1 minute long. We really love how cute the animals are, with Usagi being our favourite! Best to watch if you need a short recharge during the day!
Where to watch: Latest episode is available on Youtube from their official website
---
Ya Boy Kongming! (パリピ孔明)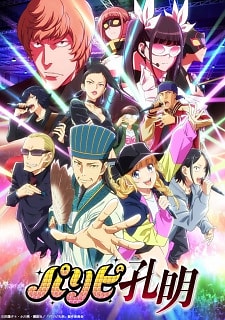 Romance of the Three Kingdoms crossover with modern Tokyo is definitely a novel idea, and this resulted in a funny and stylish music anime that should not be missed! The OP Ciki Ciki Bam Bam (チキチキバンバン) ranked high in Spoitfy Anime Now playlist, and ED Kibun Joujou ↑↑ (気分上々↑↑) is also a J-pop classic!
Where to watch: Available on Hidive 
---
Love Live! Nijigasaki High School Idol Club Season 2 (ラブライブ! 虹ヶ咲学園スクールアイドル同好会)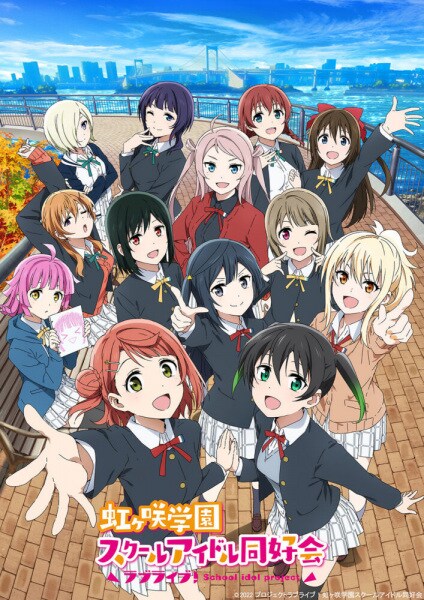 We love the songs and girls from Love Live, Nijigasaki is different than Aqours and Liella that they focus on individual performer rather than groups! This new season has 3 new characters joining the club, and they also focus on sub-units Azuna, DiverDiva, Qu4rtz, and R3birth. Songs and MV are high quality as before, and we also love collecting their Nesoberi!
Where to watch: Streamed on Crunchyroll 
---
What are you watching this season? Let us know in the comment section or DM us on IG @moko.boutique!